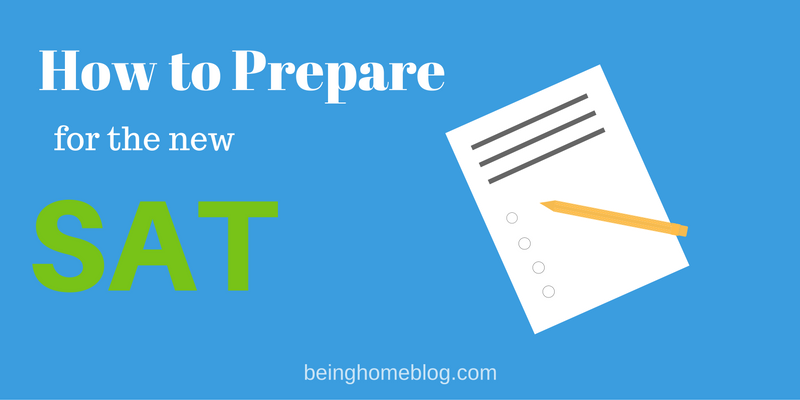 Now that Luke has committed to attend Cleveland State University, he's obligated to raise his SAT scores to qualify for the academic part of the scholarship on the table.*
Since he didn't prepare at all the first time around (procrastination), Luke's pretty confident that any prep will bring up his score.
I didn't want to take a chance, though. I had read one guy's story about how his son used an online course for only 3 weeks and scored perfect on the SAT.

Enter Kranse Institute SAT Prep Expert
I know, sounds like B.S. and I don't expect Luke to obtain a perfect score but as I did more research into the course designed by Shaan Patel, who perfected his approach to the test and studied the test design for a perfect score himself, I was convinced that Luke could get some value from the videos.
Luke has been using the course for one week, here's what I like so far:
1. I don't have to nag him
This, in itself, is worth the price of the course. I catch Luke reviewing the videos without any prompting from me all the time.
2. The videos are short and concise
The course is organized to address one area at a time (obvious) and each video within the subject covers one concept or strategy. This streamlined approach minimizes confusion and easily allows the student to measure progress and identify trouble spots during practice.
3. The interface is aesthetically pleasing
Let's face it, our kids are visually engaged 24/7. The video course has the benefit of graphics which in-person, paper-based study aids don't.
The slide graphics are pleasing to the eye and don't distract from the concept or strategy. This makes the whole process appealing and less stressful.  In short, it's easy on the eyes.
Shaan Patel (the course creator) teaches all the lessons. His voice is soothing and natural.
4. It's convenient
It's great that Luke can login and watch a video at any time of the day or night from anywhere. He enrolled in a prep course at our local high school last year (3 hours for 6 Saturday mornings in a row) but had to miss a few classes for tennis tournaments and prior commitments.
While showing up consistently and going over practice questions in a group setting is better than nothing, the class setting wasn't efficient or personalized.
The Kranse format allows Luke to review concepts that he consistently has trouble with and skim videos that cover concepts with which he has less trouble.
5. Time
The course is designed to take 6 weeks. Students have access for up to 18 months which is plenty of time if your student plans to review the videos to retake the test.
Patel advises using official college board questions (his reasoning is sound on this) but he gives you the best strategy to approach each type of question.
6. Price
At $499, the course is a fraction of the cost of other popular SAT prep courses and boasts an average score improvement of 368 points (210 on the new SAT format), including 7 perfect scores among its students.
Kranse offers a 7 day 100% money-back-guarantee (useful if you purchase the course and the student doesn't even crack it open or doesn't feel it would be a good fit). They'll also refund your money if your student's score doesn't improve, no questions asked.
Quick sidebar here: In our case, the cost of the course is easy to justify. Luke saved us hundreds, maybe thousands of dollars in travel and application expenses by making a choice after one college visit. Improving his score could translate to at least $6,000 a year. The college won't be affordable at all if he doesn't meet that 40 point improvement threshold. Stakes are pretty high and worth a couple of hundred dollars for us.
A Special Offer for My Readers
The blog where I originally learned about the course offered a limited time/availability 30% discount code. I contacted the company and obtained 50 coupon codes for a 30% discount for my readers.
If you purchase the course and enter the coupon code "SAVE30NOW" on the checkout page, you'll get $149 off the regular price.
* Update: He got it! Luke raised his score enough to get the scholarship! 
**This post contains affiliate links. If you purchase a product through a link, I receive a commission at no additional cost to you. 
SaveSave
SaveSave