So, this happened last week…..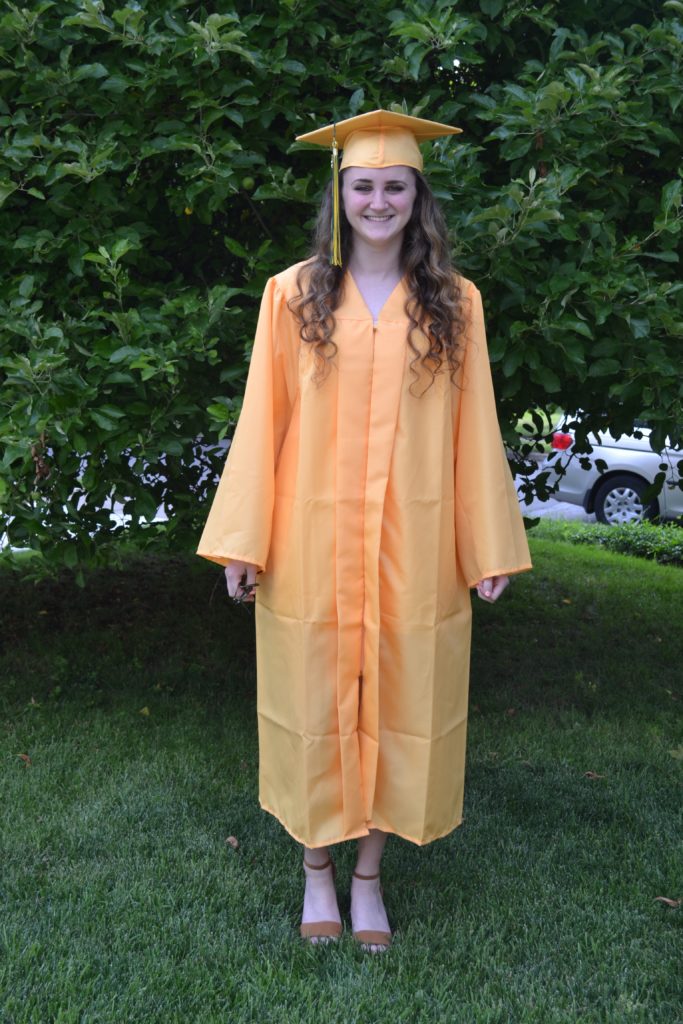 Here's another because I love flying mortar boards………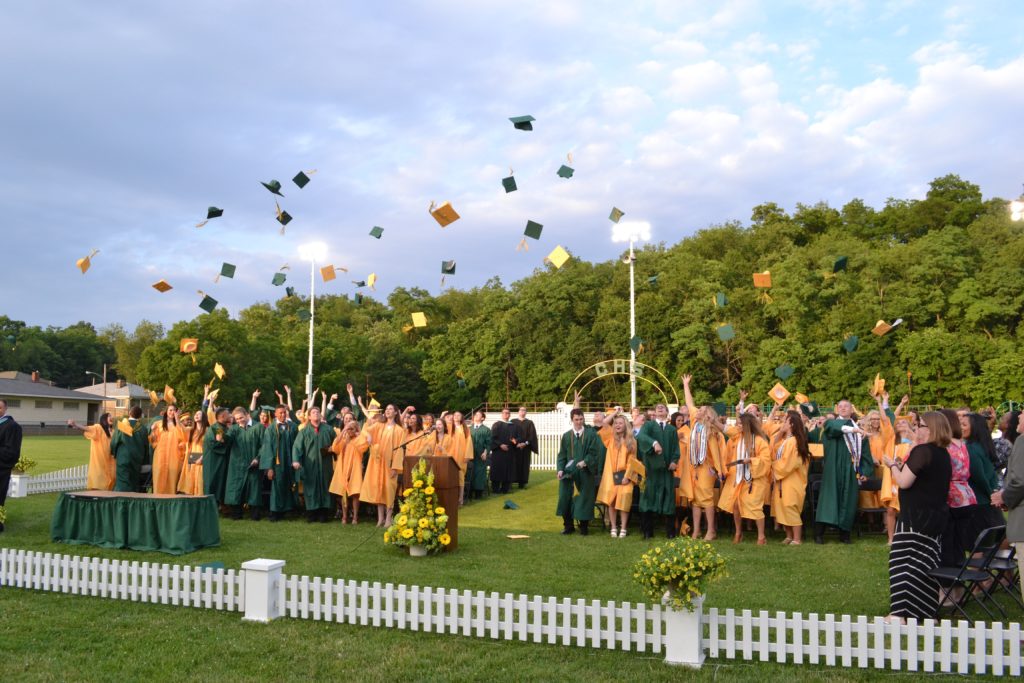 Hannah has been ready to graduate forever. Senioritis kicked in somewhere in the middle of her junior year. She had a great senior year, though. She met some great kids and teachers and in the background created some super cool opportunities for herself.
By April she had 4 jobs in addition to her own business. Including teaching tennis to little kids, waiting tables at a local restaurant, working the desk at municipal tennis courts and got herself on the media team of the Pittsburgh Thunderbirds, a local semi-pro ultimate disc (frisbee) team. The kid just finds opportunities and goes after them.
Some cool opportunities find her, too. She helped a local podcaster video his interview of the mayor last week (the podcaster guy plays for the Thunderbirds-see how things happen?). She's doing design work for another guy who started a snapchat geo filter business, she's painting murals for other local businesses and she'll be apprenticing the CEO at a marketing/ad agency in the city.
Funny, while she was in school and before she had 5 jobs, she would nap as soon as she walked in the door after school and as much as possible on weekends. When she had all those jobs (she's not teaching tennis in the summer and she has limited her shifts at the tennis center) she hardly ever napped. Partly because she had less time but also because the work gave her energy. Now that she's out of school and her work schedule is less hectic, she hardly ever naps. School drained her energy and not in that good, constructive way.
I thought I would feel a tiny bit sad or nostalgic that Hannah isn't heading off to college in the fall, but truthfully, I'm relieved. I loved my college experience but things are so different now. The "college experience" is too expensive, course work isn't leading to jobs and the higher risk of being assaulted on a college campus compared to working in the real world is pretty terrifying.
I'm actually looking forward to standing back and watching what Hannah makes happen in the next year. She's anxious to live on her own and I have no doubt that she could do that sooner than later if she gets organized.
I had a few interesting conversations at a graduation party for my neighbor this weekend. Two young professionals I spoke to admit that they wish they had gone to community college for two years instead of a four year college because of the debt. The graduate's sister just earned her bachelor's in Marketing and can't find a job. Funny, Hannah will be working at a marketing agency in September, apprenticing the CEO without a degree and the debt that comes with it. My point is, I couldn't be more content with Hannah's future plans and the opportunities she's taking advantage of because she's NOT committed to a college.