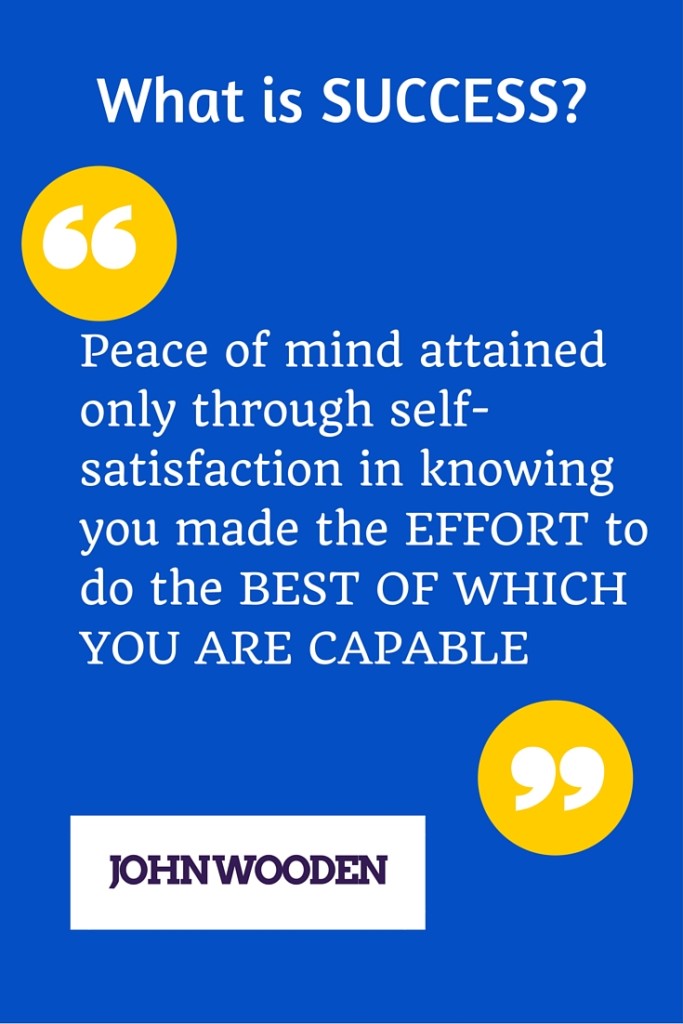 In honor of the former official start of the NCAA basketball season (Midnight Madness and all that), I present Coach Wooden.
Sure, this chat is almost 20 minutes long but I could sit and listen to him all day. Grab a hot cup of something and gather round.
I can't imagine any student or player who had contact with John Wooden failing to live up to his potential. He's just that clear and sensible.
Coach Wooden shares simple insights but as all great leaders do, you have no doubt that he lived these principles.
He's written a few books. Mark owns "Wooden" and recommends it to just about all of his students (and usually gifts it to students who graduate).
Disclosure: This post contains affiliate links. If you make a purchase through a link, I receive a small commission and I thank you. You can always open a new window, go to amazon and search the title without clicking the link in this post and make a purchase outside of the affiliation….or grab it from the library 🙂