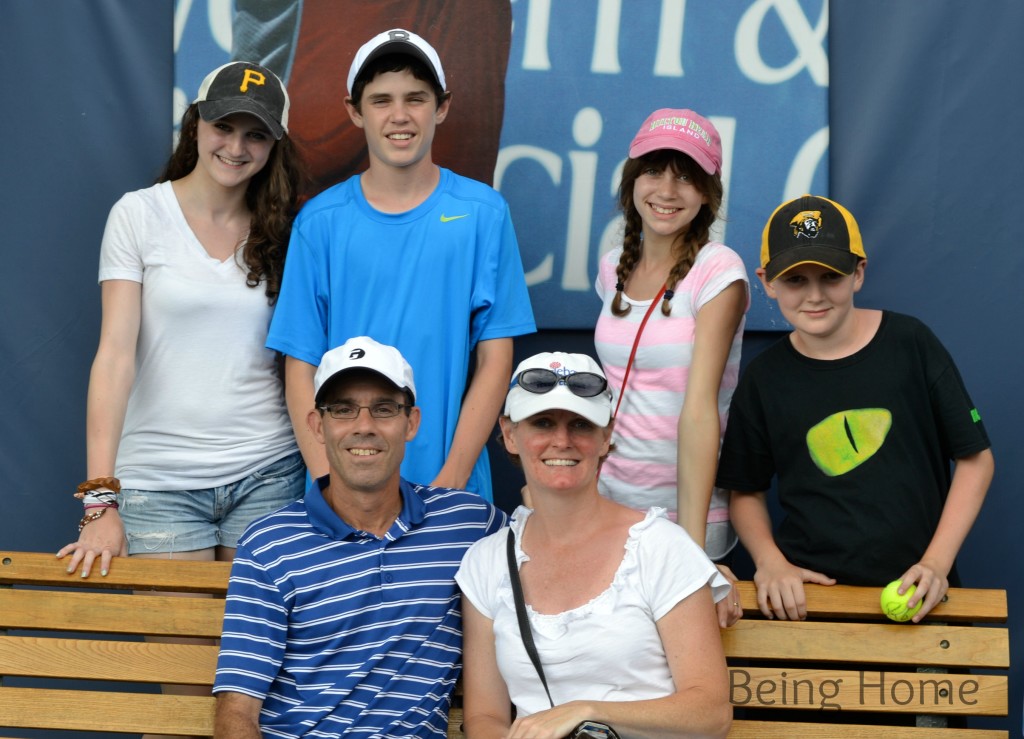 Hi, first let me say how unpleasant it is to talk about myself. I'd much rather learn about you. But, here goes: I'm Beth. I'm married to Mark, a full-time tennis pro (yes, that's his real job). Together we're figuring out how to raise 4 great kids who sometimes make me nutty.
I love being home. I also like to write. I started blogging to record my days at home since my brain is not so great at remembering. As the kids have gotten older, though, I realized that they might not appreciate certain episodes in our life together being broadcast.
Instead, I write about DIY projects, recipes that the whole family loves, creative ways to save money, simplifying, great (and not-so-great) books that I've read, my ineptitude in decorating-(seriously, my house is BORING!) and interesting things that I hear about.
Generally, I'll try to write about anything that might be interesting to someone other than my mother.
Occasionally, you might read about my 4 hilarious brothers, something outrageous going on in the world, a cool TED talk or some other random thing.
This is my second blog named "Being Home". I chose that name for the first one because I intended to write about homeschooling and our life related to that. I decided to keep the name for this blog because I still love being home and as the children get older, I'm hoping to explore opportunities to allow me to work primarily from home.