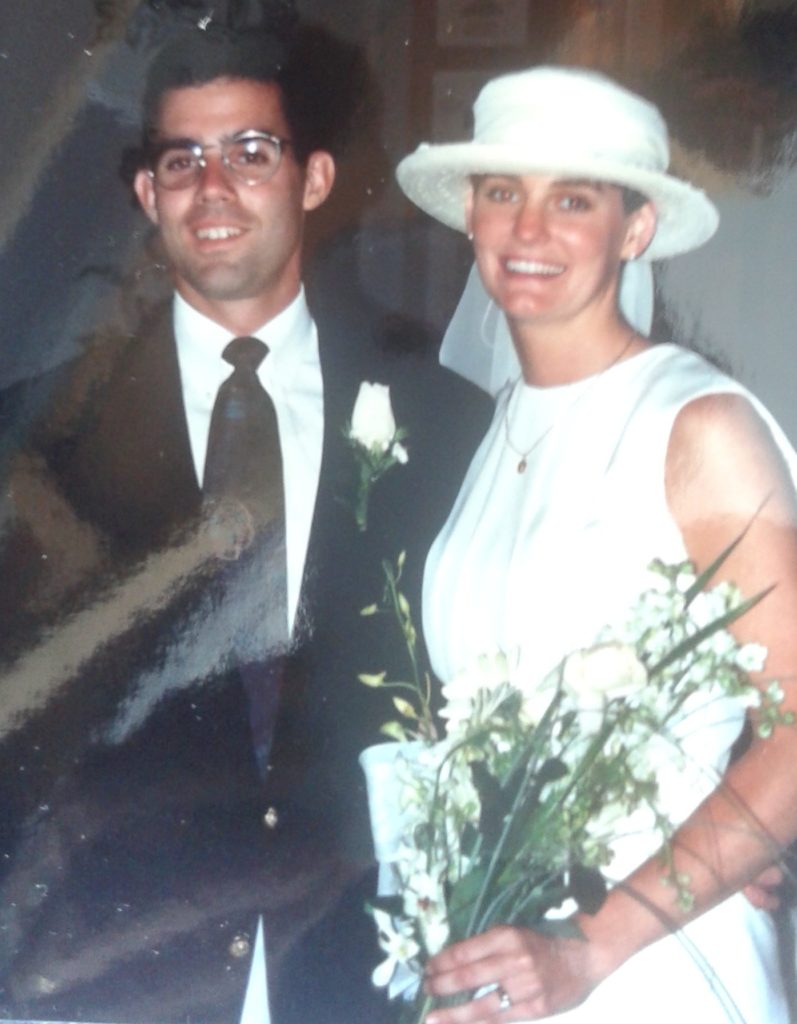 So, Mark and I are celebrating our 23rd anniversary today. Just shy of 3 weeks after his physical catastrophe.
I'm not an overly emotional or sentimental person but I clearly remember my voice cracking only once during our vows…"in sickness and in health". In an instant, I was overwhelmed by the thought of him being sick and vulnerable.
He's had some minor surgeries (that dual hernia operation just before our 10th anniversary wasn't too fun) but nothing as challenging as this.
The thing is, as challenging as this is physically, emotionally and probably financially, I know it isn't even close to the worst that can happen to a couple. Not even close.
So I'm thankful that we work well together because just about everything he does, we do together. I'm thankful that we enjoy each other's company (as long as he doesn't try to tell jokes). I'm thankful that we trust each other to get through this. And yes, I'm thankful that we love and trust each other and even on our worst days, there still isn't anyone I would rather spend time with (no offense to my children, who come second in that category).
I don't feel all that much different than that day 23 years ago. Marrying Mark felt like the rightest, most natural thing. Helping him do just about everything feels just as right and natural (though, I have to keep reminding him the kids can fetch the this or the that when they're here).
Happy Anniversary. Oh and Happy Birthday to Luke who was our 5th anniversary gift!