Remember when I was comparing the cost of room and board for college to Hannah's apartment search? I knew Hannah was anxious to find a place and thought it might happen by end of summer.
She signed a lease May 1!
It happened SO FAST, I honestly didn't know what hit me. But it's all good.
Neither of us expected Hannah to end up in our home town but the apartment is charming and affordable (relatively speaking) and she has the loveliest, grand-parenty landlords. Her neighbors aren't scary and she feels safe.
As you can tell by the photos, it exceeds her # 1 priority…..LOTS OF LIGHT! Even when it's overcast outside or on hot days when she has to close the blinds so she's not poached in there, that apartment is BRIGHT!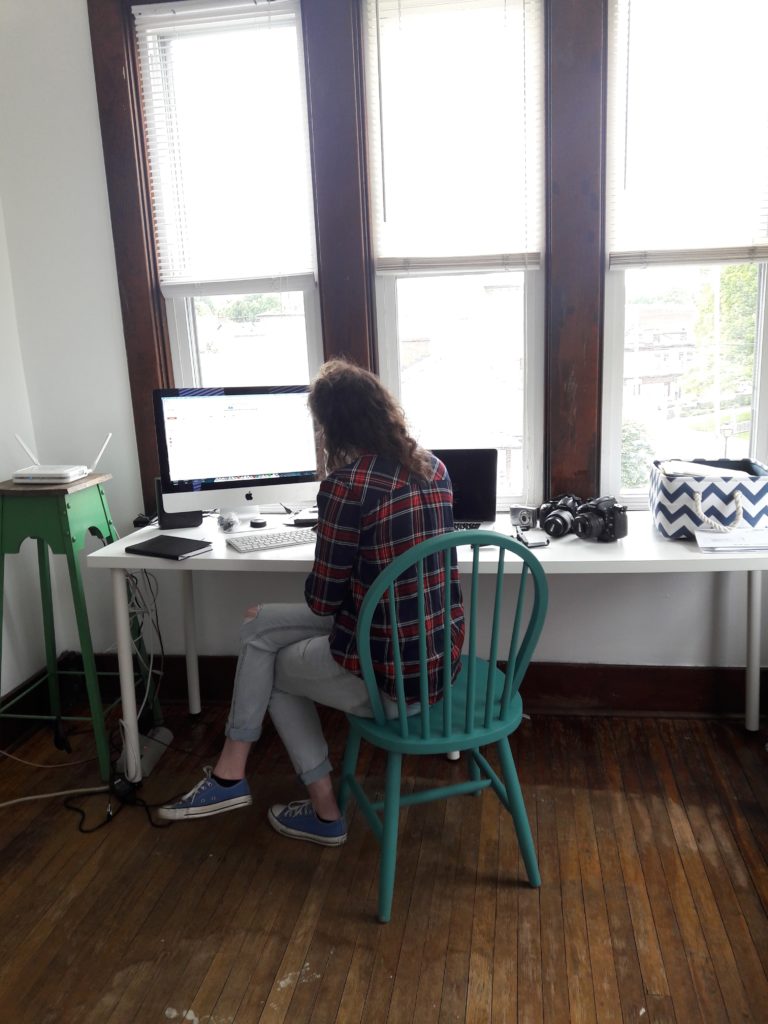 Although Hannah was more anxious to move out than get her own vehicle, her work takes her all over the region and she was saving for a car. When my mom offered to give her an old one that she was trying to sell, it just moved the whole apartment thing to the front burner.
We gave Hannah a budget to help her buy some basics. She wasn't expecting it and trust me, it's a fraction of what we'll end up spending out of pocket for Luke to attend Cleveland State in the first year, alone. The other thing we're helping her with is the cell phone. It's $10/month to keep her on our plan vs. getting her own plan starting at $80/month.
She'll start paying for her own car insurance once she gets settled and organized. I think we added her beater to our policy (while she still lived here) for about $240/year. Not sure what she'll pay on her own but we'll do that in a month or two. I've easily spent more than that on deposits and enrollment fees already for Luke.
Otherwise, she is on her own and feels great about it. She'll pay her own rent, utilities (electric, gas and internet). I haven't bought groceries or toiletries, supplies or anything. I only mention it because I bumped into one of her classmates from high school who just finished her freshman year at an out-of-state college. The girl's mom was buying her two carts full of groceries and supplies for an apartment she sub-letted for the summer. Not judging, just comparing.
I think there's a mindset of dependence and continued parental responsibility when kids are in college that most people (society) just accepts. I'm sure I'll be guilty of indulging Luke while he's in school. We already have indulged his pursuit of tennis relative to the resources we've spent (time, energy and money) on anyone else.
It will be interesting to see the difference as Hannah pursues her career while Luke pursues a degree. This post doesn't get into what people might think of her path compared to Luke's more traditional one. I wonder whether it will even be an issue four years from now.