I realized after last week's major slipcover catastrophe that I never posted photos of the finished slipcovers. Without further adieu……………………
TA DA!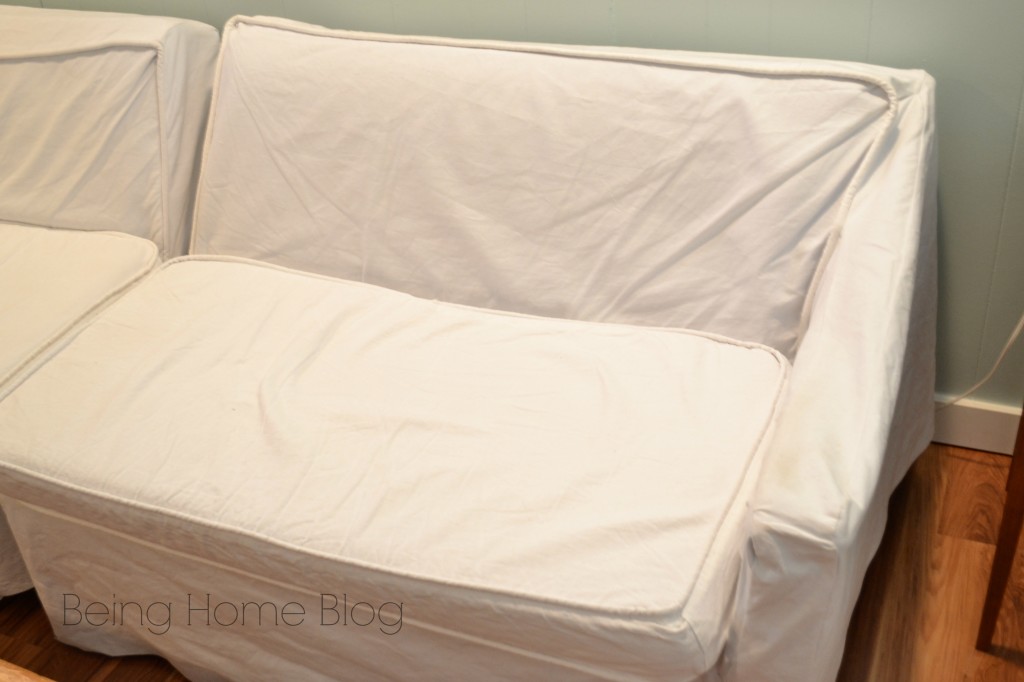 Here's another view of both pieces of the couch….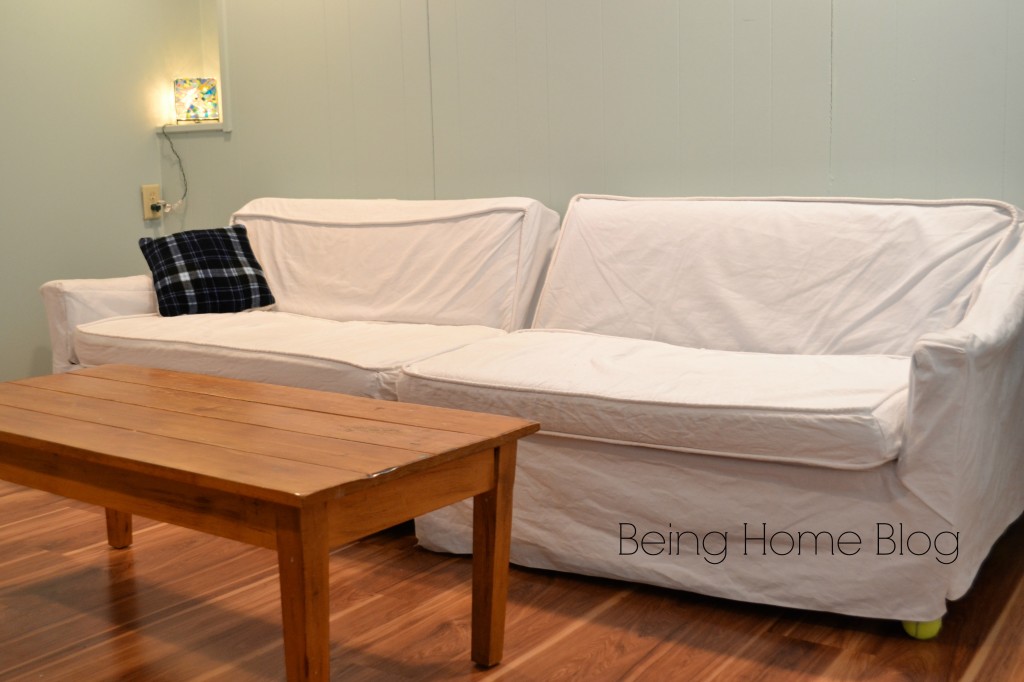 I was able to make a few minor repairs and the covers look pretty much the way they did before the washing machine chewed them up. There are some spots by the zippers that could use some attention, but since they aren't visible, I'm not worrying about it now.
I actually shot video of almost the entire process of making the slipcover. I still intend to publish the video in a series of steps but boy is it time-intensive to edit and upload. Mark was my cameraman and makes a few cameos. He's far more natural in front of the camera and I actually considered using him as a stand in for the entire series.
So, you're probably wondering how the white's working out? To be honest, the main part of the cover could use a bath but I'm a little hesitant to throw it in the machine. I will try gentle. I might try to secure the edges before I toss it in. No matter what, I'll use less bleach on the gentle cycle. I'll report back on that.
In case you were wondering, the couch is in our recently remodeled basement room. That remodel was the first step in my plan to repurpose my house to accommodate our growing (in size not number) family.
The plan is just one element of my intention to "MOVE" in 2014 and so far, things are progressing.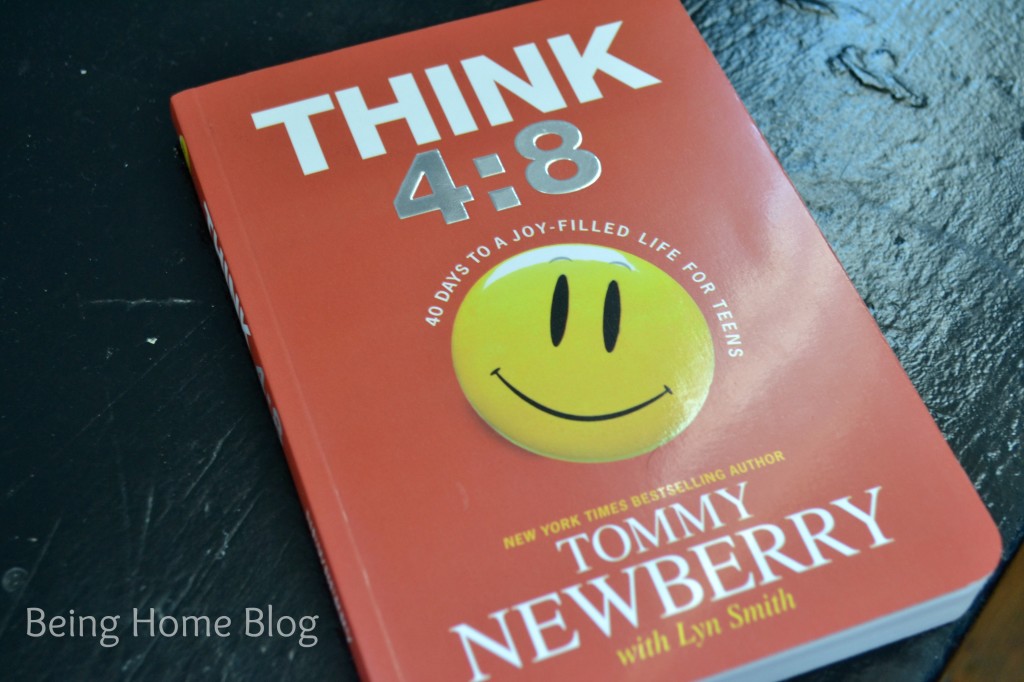 I wrote last week about "40 Days to a Joy-Filled Life" by Tommy Newberry. I ordered the teen version for one of my children and we sat down last night to begin the study. I can tell that it's going to be a productive read for both of us. As impressed as I've been by the action plan for adults, I'm just as convinced that the plan for teens will be just as effective.
The first day's lesson talked a little about the power to choose thoughts and their effect. The drill suggests identifying thoughts which are opposite of  the person you expect to be and the person God intends for you to become. Then, Newberry suggests preparing a joy-producing thought to replace it and sharing it with someone. We decided that we would text each other our joy-producing thoughts. It's just a proactive plan to push negative thoughts out of the thought loop.
Our plan is to go through the book during lent but I'll be recycling these exercises forever.
Linking up to Elizabeth Foss' blog:
Disclosure: This post contains affiliate links. If you purchase something through the link, I'll get a small commission at no extra cost to you. Thank you so much. Even if you don't use these links…..these books are GREAT!