In case you haven't seen one of the most-watched TED talks of all time, I'm kicking off my own 31 Day 2015 Series with the one and only, Sir Ken Robinson.
Sit back and treat yourself to 10 minutes of entertaining and inspiring commentary from a global thought leader in education. (If nothing else, enjoy the British accent).
If you're a reader, his books are as engaging as his presentation. He gives solid anecdotes to support his points and draws from stories about people both famous and not.
I read "The Element: How Finding Your Passion Changes Everything"  and "Out of Our Minds: Learning to Be Creative". You should be able to find both in your library system.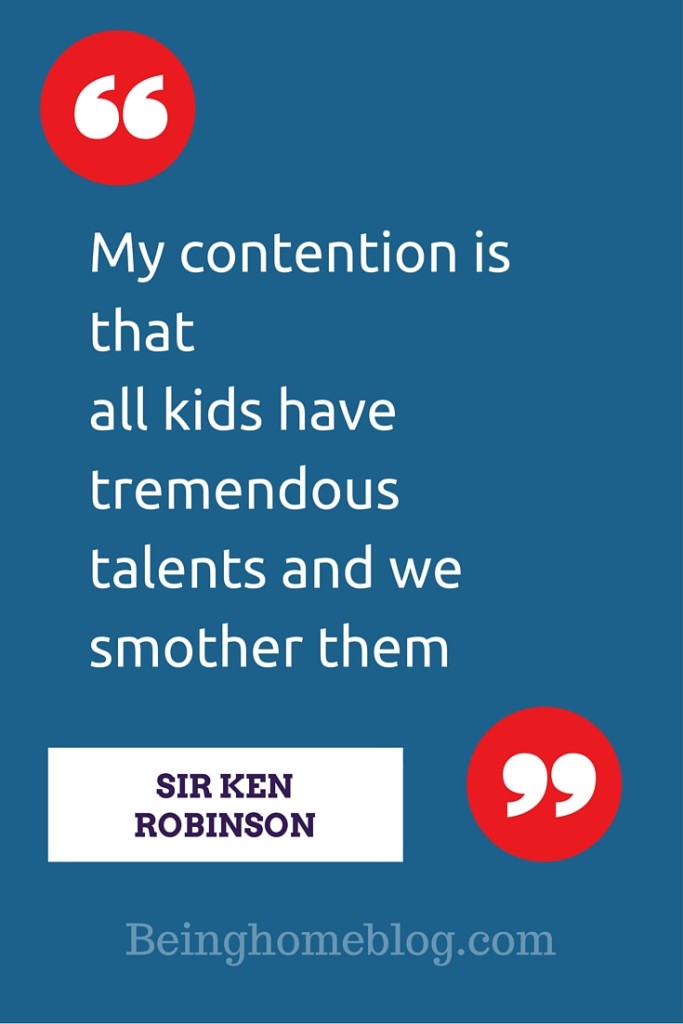 Disclosure: This post contains affiliate links. If you make a purchase after clicking a link, I receive a small commission. Thanks.