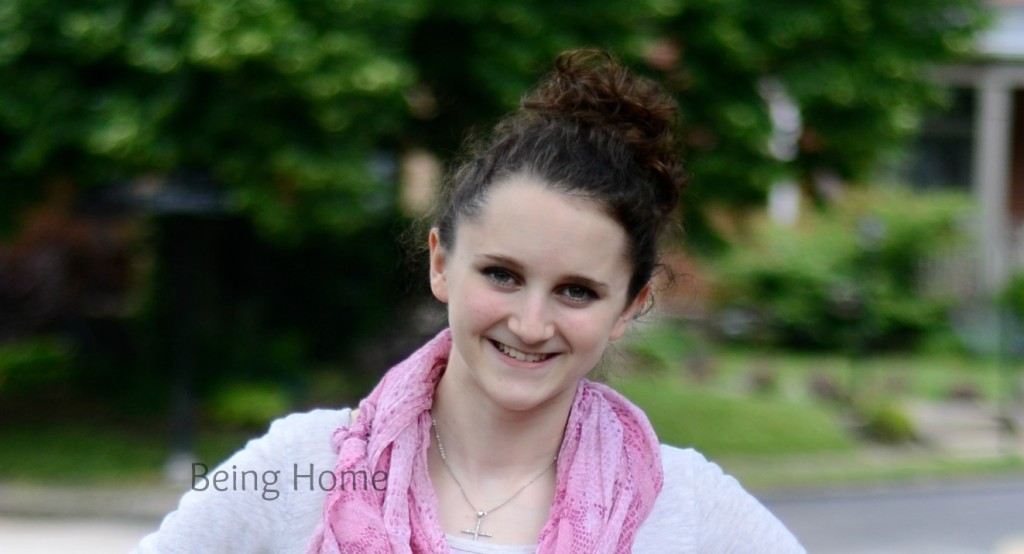 Today is the last day of school for all of my public (charter) schooled kids. Hannah has a half day and I had pleasure of driving her to the bus stop this morning. I never mind this since it gives us a chance to talk. She said she felt like the year flew by.
Just before she got out of the car, she reached into her bag and handed me this……..
…it's a "thank you" for me and Mark. In the note she expressed her appreciation for the sacrifices we've made to support her attendance at the performing arts charter school she attends. She also bought us a gift card for a restaurant. What a sweetie.
Here's the thing…our sacrifice has been minor compared to hers. She spends 3 hours on a bus everyday. I haven't told her this yet, but every other day on the bus is the equivalent of a full day at school for most kids. What's most amazing is that she's NEVER complained about it. She rarely complains about anything.
This girl never fails to surprise me in the best ways. This morning was no exception.
When Hannah returns from her annual visit to my aunt's house, I'm looking forward to just being with her at home.